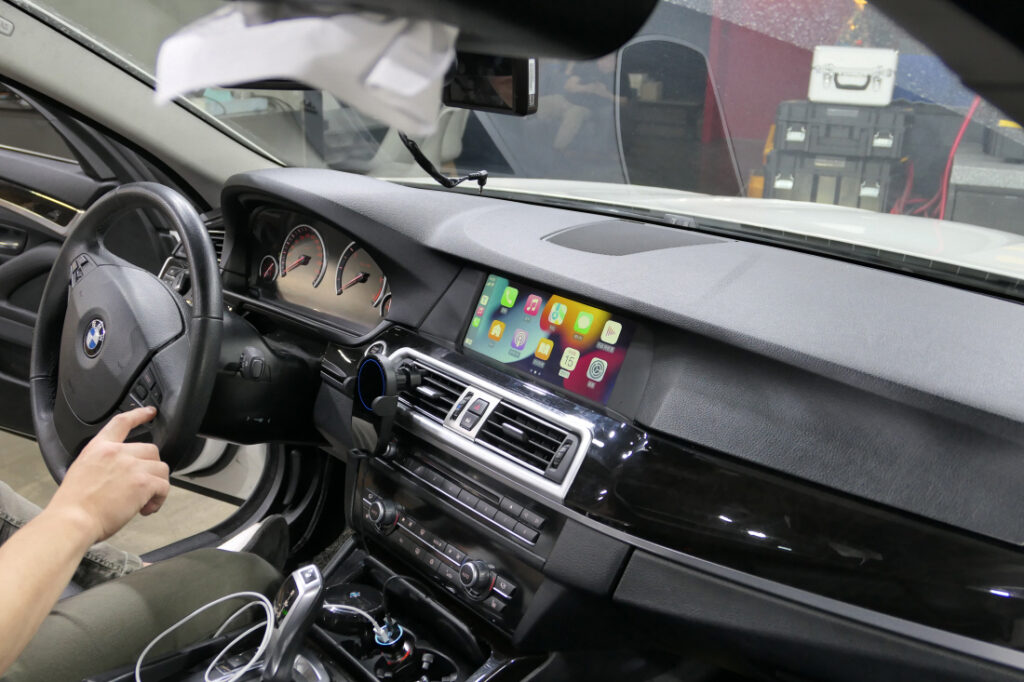 29 Mar

APPLE CARPLAY,ANDROID AUTO FOR 2012 BMW F10 520D
Apple carplay for 2012 BMW f10 520D
Product Name :
SCB-CIC
Hello, today We are install to Apple Carplay module (scb-cic) in 2012 BMW 520D
The module is installion are conector by conector way, which significantly reduces the likelihood of future issues.
Also it supports Apple SIRI and Control by voice recognition in some of apps. for using this need to install microphone As shown in the picture, we link the voice to the original microphone in the driver's seat sun visor area, allowing for accurate voice recognition.
Once the installation is complete, we perform a functionality test and adjust the equalizer settings for each vehicle, as audio settings vary slightly between them.
You can control CarPlay with the original BMW i-drive controller, and you can also launch apps through voice recognition using SIRI. You can use CarPlay without damaging the original BMW F10 system.