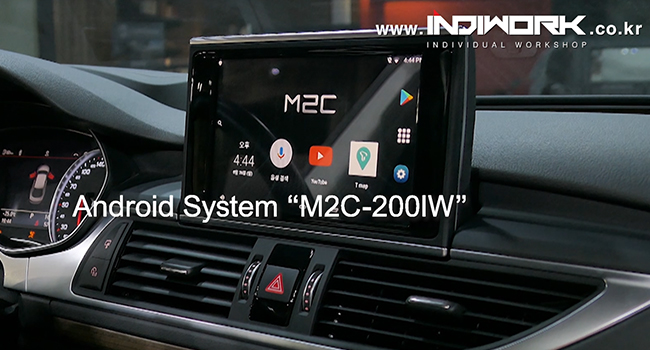 02 Sep

Audi A7 4G, Android M2C-200IW & 7.8 inch capacitive touch panel
2016 AUDI A7 In The INDIWORK Garage. ———- * Touch screen control android navigation and multi media system. Devices Used : – M2C-200IW (Android Settop Box) – IW0-MIB-N23 (HD-LINK Video Interface) – 7.8-inch capacitive touch panel – GPS FAKRA Cable
Remove the head unit and monitor screen of the AUDI to install the interface and touch panel.
The AUDI A6, A7 and A8 monitors are slideing mechanism. So, when attaching the touch panel, the existing open space range should not be over.
This is the original monitor with a touch panel.
Since the touch panel is attached inside the frame, it is not visible. also, the GPS antenna and microphone were installed invisibly.