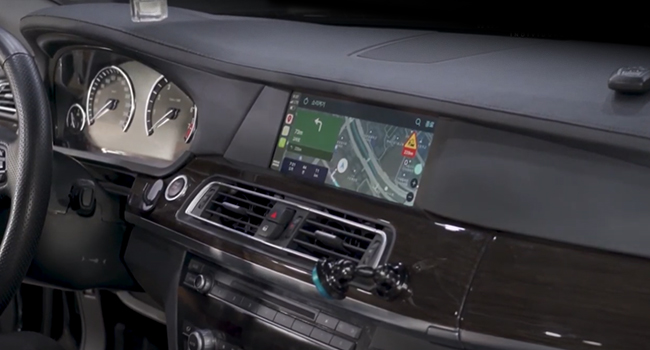 30 Apr

2011 BMW F02 CIC iDrive Carplay&Android Auto
2011 BMW 7 Series F02
1,280×480 High Resolution Apple CarPlay Navigation Multimedia
Devices Used : – SCB-CIC Universal Carplay Interface
The SCB-CIC is compatible with BMW iDrive CIC.
1280x480p High Resolution Full Digital, Full Screen, Correct Ratio.
iPhone Carplay and Android phone android auto.
Plug and play installation through Quad lock connector.
Controlled by original i-Drive buttons.
Mic in and Sound out through original line.
Reverse cam input.
Front cam input.