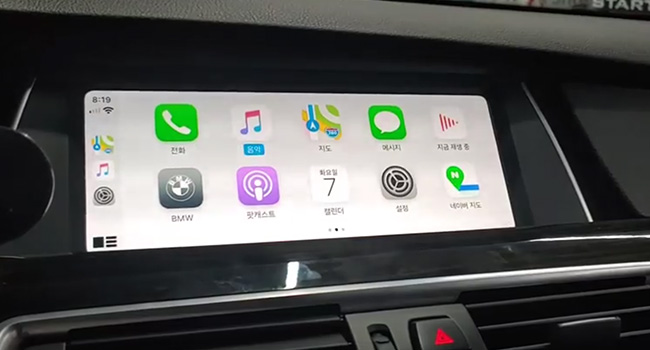 09 Apr

2015 BMW 5GT (F07) Apple Carplay & Android Auto

2015year BMW 5GT ( F07 ) Carplay & Android Auto system build ​

1,280 * 480 resolution Full Digital and Full screen
SCB-NBT Carplay Interface
1,280*480 Full Digital , Full Screen , Correct Ratio !
iPhone Carplay and Android phone android auto
Plug and play installation through Quad lock connector
Mic in and Sound out through original line
Reverse camera input
Front camera input

Installation by Master Work Garage CMWS

The original resolution of BMW NBT-based 5GT is 1,280 * 480. The installed carplay interface has a resolution of 1,280 * 480, which is the same as the original. The aspect ratio is also the same as the original.

And then, all cables are plug-and-play, so there is no damage to the original wirings. Also, since the original microphone and speaker are used, there is no need to install external devices.

For the iPhone, the recognition rate is good and shows the same performance as the original carplay system.
The only downside is that the sound is only output through AUX.
However, for vehicles without default carplay system, I think this is the best solution.