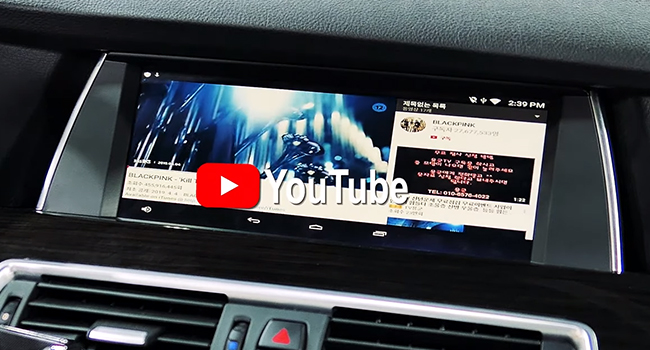 14 Aug

2016 BMW 5GT, Android Car Pc Box with Touch Control
2016 BMW 5GT In The INDIWORK Garage. ———- * Android Car PC system with Capacitive touch panel (Multi-touch) Devices Used : – M2C-200IW (Universal Android Settop Box) – IW06B-N23 (Video Interface) – Capacitive touch panel – GPS Fakra Cable
Remove the head unit to install the interface. We tape all cables with sound-absorbing tape to prevent noise.
The capacitive touch panel is a 6-pin type and is directly connected to a settop box using a 6-pin touch cable and AV cable.
Remove the cover of the original monitor and attach the touch panel on the screen.
A microphone for voice recognition was installed inside the room lamp. Voice recognition is a very convenient feature when using Android in a car.