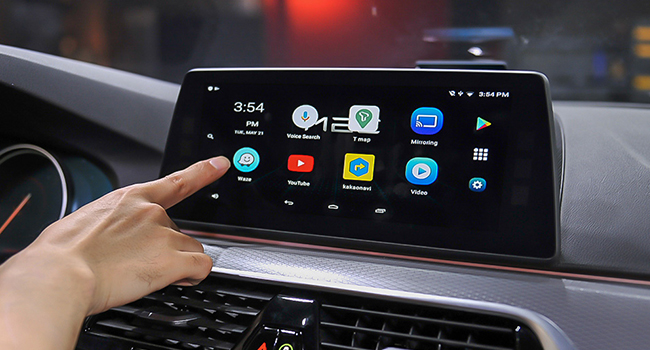 18 Jun

2x faster, Android navigation M2C-200IW, Android 7 OS
BMW G30 In The INDIWORK Garage. ———- * 2x faster Android settop box. M2C-200IW (OS Android 7 Nougat) Devices Used : – M2C-200IW (Android Settop Box) – IW-EVO6-N23 (HD-LINK Video Interface) The successor to the M2C-100IW, the M2C-200IW, was released. It equipped with Super Quad-core 2GHz and optimized for HD-LINK interface and fully interoperable. OS is Android 7 Nougat.
Boot times have been significantly reduced. The main menu composition is not very different. It was developed to be fully compatible with HD-LINK, and Android is controlled by multi-touch through the original touch system. It can also be controlled with a original jog shuttle.
PIP function is supported. Because the OS is Android 7, the PIP function is supported. Sound is output through Bluetooth, FMT or AUX module.