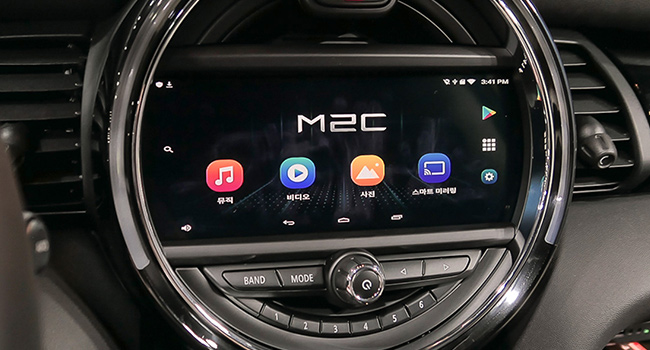 10 Sep

Android settop and EVO5 video interface for 2019 BMW MINI F56
2019 BMW MINI Cooper (F56) In The INDIWORK Garage. ———- * M2C Android set-top box installation OS 7.0 Nougat Devices Used : – M2C-200IW-A (Android Settop Box) – IW-EVO5-N23 (HD-LINK Video Interface For BMW EVO System) – AUX-USB Cable ​ The BMW MINI F56 system has been changed from 2018 to EVO ID5. The original monitor has a touch system and is wide type with 8.8 inches. It also has a resolution of 1280 * 480. The Android box and video interface are required to install the Android system on this car. The interface model compatible with EVO ID5 is IW-EVO5-N23.
The interface is connected to the head unit and is installed inside the car. In case of Android box, it is better to install it inside the glove box so that it is exposed to the outside.
I installed a microphone to use Android's Google Assistant feature. This is installed inside the interior light to recognize the voice well and is not exposed to the outside.
Test the operation of M2C Android system.
External GPS antenna and external DMB antenna are installed. The reception sensitivity test is good.