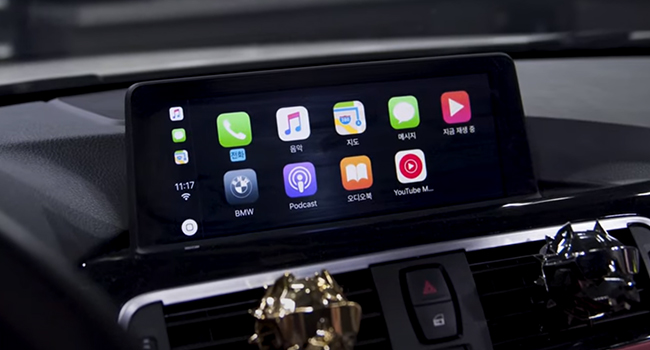 15 Nov

BMW 1,280*480 Full Digital CarPlay & Android Auto Solution

" SCB-NBT " Carplay&Android auto interface for BMW

2015year BMW F30

Full Digital , Full screen video out
Carply control through original i-Drive
Reverse camera with PAS supports
Front camera with CAN BUS Control supports
Plug and Play through Quad lock harness
Sound out through original system
Mic in through original system

Carplay & Android auto interface 'SCB-NBT' is installed on the BMW F30. It is compatible with BMW models with CIC HIGH (NBT).

The SCB carplay modules are made for aftermarket. It doesn't work perfectly like the original carplay system. For example, audio output is perfectly implemented only through AUX. If output the audio through Bluetooth, BT and AUX should be selected depending on the situation.

Even so, The SCB-NBT supports full digital high resolution video image, and it has the scalability to install additional backup camera and front camera. Also, it can be controlled via i-Drive like the original carplay system.