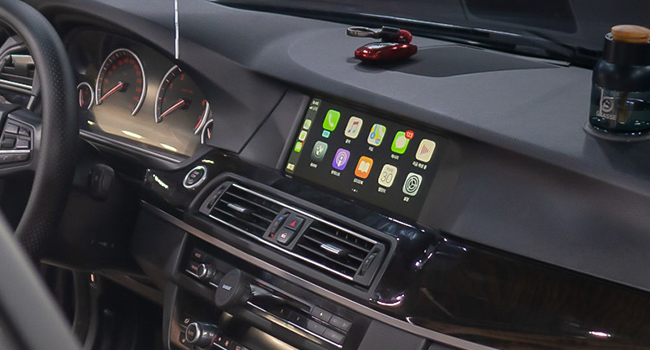 09 Aug

BMW F10 CIC 1,280p Digital Apple Carplay
2011year BMW F10 CIC system Apple Carplay&Android auto Build Up!
SCB-CIC Universal type Carplay Interface
1,280*480 Full Digital, Full Screen, Correct Ratio!
iPhone Carplay and Android phone android auto
Plug and play installation through Quad lock connector
Mic in and Sound out through original line
Reverse camera input
Front camera
I removed the existing navigation settop module. If the car has another module installed, the wiring must be restored to its original state before installing a new module.
The touch panel used with navigation is also removed.
I created an additional USB slot in the armrest console to connect the iPhone.
The SCB-CIC carplay interface was used. Carplay is connected to the head unit. Installation is complete, and CarPlay starts when you connect the iPhone. And it is controlled by iDrive.