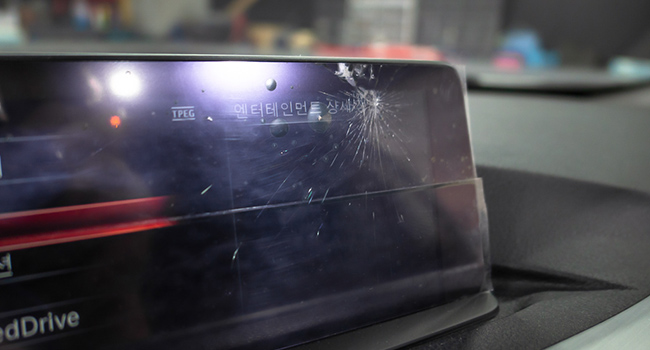 22 Jun

BMW F30 monitor repair! Replace broken monitor screen glass
BMW F30 (8.8-inch screen) In The INDIWORK Garage. —– * Replace broken monitor glass Devices Used : – 8.8″ Capacitive touch sreen panel —– If only the glass on the surface is damaged and the LCD is intact, it can be repaired by replacing the glass. If the LCD is damaged, the monitor must be replaced at an authorized BMW service center. ​ There is no simple glass in Indiwork. We use the F30-8.8 inch capacitive touch panel to replace the glass. This is a special panel for touch function, so the price is a little expensive. However, since only the glass cannot be repaired in the service center, it is much cheaper than replacing the entire monitor.
First of all, we need to remove the original monitor, and carefully remove the broken glass. When removing the glass, the glass fragments must not damage the LCD.
Fortunately, the LCD is fine. Be careful when removing broken glass. We melted the adhesive tape through a heat gun for about 20 minutes at a temperature of 80 degrees Celsius.
It is replaced with an F30-8.8 inch capacitive touch panel.