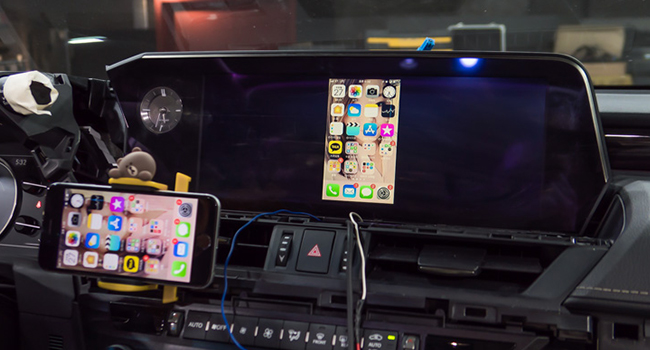 04 Mar

2019 Lexus ES300h Around View Cam & iPhone Mirror (with HD-LINK)
2019 Lexus ES300h In The INDIWORK Garage.
———-
* Wireless iPhone Mirror & Around View Camera
Devices Used :
– IW03LX-N23 Interface (2019 ES300h software)
– APCAST (Wireless wifi receiver)
– Around View Camera
Press the 'Map' button on the original screen to switch to HDMI mode (mirror). The phone is mirrored wirelessly by installing the APCAST WiFi receiver together.
Press the arrow button to change the default and wide ratios.
When changing gears to backward or forward, the around view screen is displayed. Also, you can change the screen manually while driving. ('BACK' button)
User setting menu is provided by default.