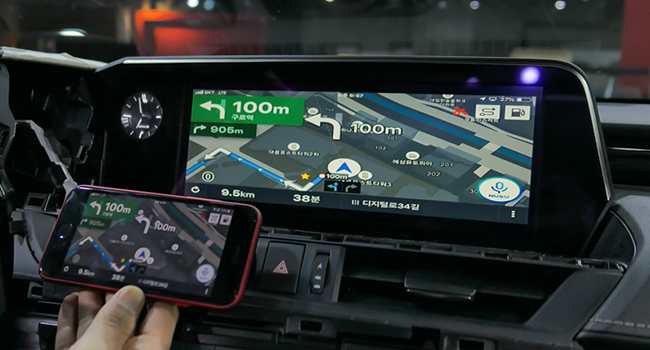 22 Feb

2019 Lexus ES300h iPhone Wireless Mirroring One-way
Lexus ES300h 2019 In The INDIWORK Garage.
———-
* Wireless iPhone Car Mirroring
Devices Used :
– IW03LX-N23 (HD-LINK / Video Interface for Lexus)
– APCAST (Wireless wifi receiver)
– One-way phone mirroring solution
– Wireless mirror via WiFi receiver
The video cable connector of the 2019 ES300h has changed. So there is a dedicated interface that is only compatible with this model. (IW03LX-N23 / 2019 ES300h only firmware) This package consists of the 2019 ES300h dedicated software and a dedicated video cable.
This is LVDS IN/OUT port. the 'OUT' is connected to the monitor and the 'IN' is connected to the head unit. Instead of using the original cable, the head unit and the monitor are connected using the GVIF cable provided in the video interface package.
The sound is connected to the aux. but if your car don't have an AUX port, you can output sound to the original speakers using a separate AUX module.
Lexus's monitors are wide and the image is stretched. However, the image can be displayed at a default ratio.
Press the arrow button on the original touch control pad for 1 second to change the ratio (2 modes).
I mirrored my iPhone wirelessly to original monitor. because the ES300h supports mirrorcast, So, Android phone can be mirrored without a separate device. (This is locked while driving.)
but the IW03LX-N23 & APCAST installed together, both Android and iPhone can be mirrored. (it is not locked while driving.)
* original ratio
* full ratio
5: 5 split screen, voice recognition