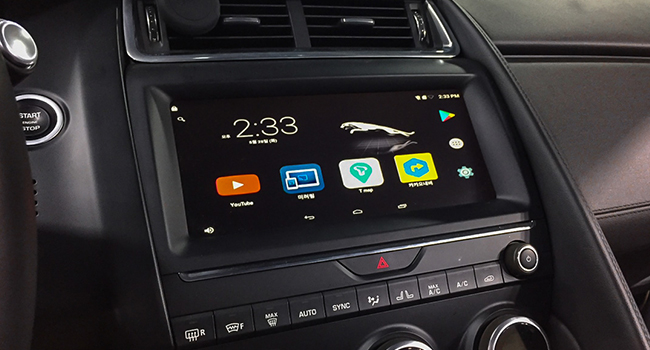 30 May

Jaguar E-face, M2C-100IW Android & IW-LR-N23 video interface
Jaguar E-PACE In The INDIWORK Garage. ———- * M2C Android system with OEM Touch Screen Devices Used : – M2C-100IW (Android Settop Box) – IW-LR-N23 (HD-LINK Digital Video Interface For Land Rover, Jaguar) Problem : Symptoms of switching to the original screen automatically as the RPM increases in the navigation screen due to a firmware problem
After reproducing the symptoms to solve the problem, the firmware was updated.
The interface body is installed under the passenger seat. We modified the programming of the interface and updated the firmware.
Test the modified firmware.
Press the Voice button for 1 second to switch from the Jaguar original screen to the M2C-100IW screen.
M2C-100IW Main UI (LVDS Mode)