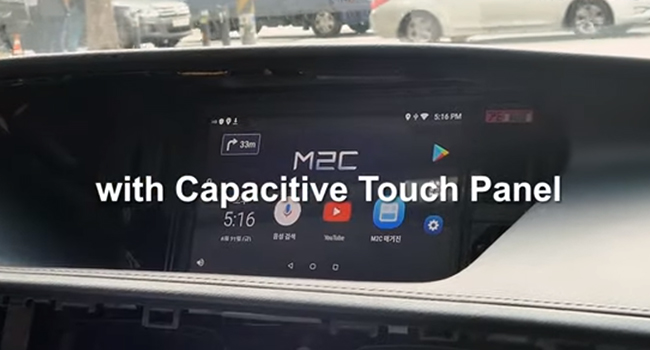 04 Jul

M2C-200IW Capacitive Multi-Touch Control For Lexus ES300h
2015 Lexus ES300h In The INDIWORK Garage.
———-
* M2C-200IW Android set-top module and capacitive multi-touch panel are installed.
Devices Used :
– M2C-200IW (Android Settop Box)
– IW03LX-N23 (HD-LINK Video Interface)
– 7.8 inch capacitive touch panel
– GPS FAKRA Cable
We install the touch panel and Android box (with Video Interface) on the ES300h without touch function to implement an Android system such as a smartphone.
In addition, AUX is activated, a speech recognition microphone is installed, and the original GPS signal is interlocked.
Disassemble the original monitor and attach a 7.8-inch capacitive touch panel.
Complete !
Please refer to the video for Android operation.