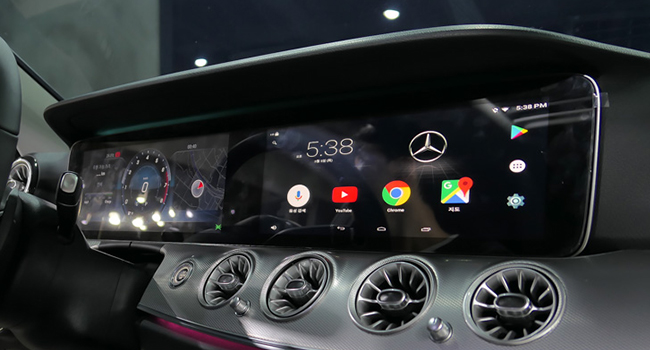 15 Mar

2019 Benz E W213 Android Box & Capacitive Touch Screen & Air Vents
2019 Mercedes Benz E-Class W213 In The INDIWORK Garage. ———-
* M2C Android & Full Glass Capacitive Touch Panel, Turbo Type Air Vent Devices Used : – M2C Carblet (Android settop box) – IW-NTG55-N23 (Video Interface for Benz NTG5.5) – W213 Full Glass Capacitive Touch Panel (Digital cockpit) – GPS Fakra Cable – AUX-USB – Turbo LED Ambient Air Vent
Air vents Ambient Lights For Benz. This is what customer bought from China and brought to us.
It is a full glass type capacitive touch panel sold at INDIWORK. and it have high quality because it does not separate in the center. It also has the same sensitive touch sensitivity as smartphones and supports multi-touch.
The IW-NTG55-N23 interface is connected behind the head unit. And the GPS reception is high using a Fakra cable that uses the original GPS port.
Android and LED Air Vents are now installed. It took about 4 hours. The Air Vents don't work yet because there is no LED wirings in the air vants package…
A microphone for android box was hidden and installed here. voice recognition works well.
You can download and use various apps from the Androy Place. The Internet shares and uses hotspot on smartphone.