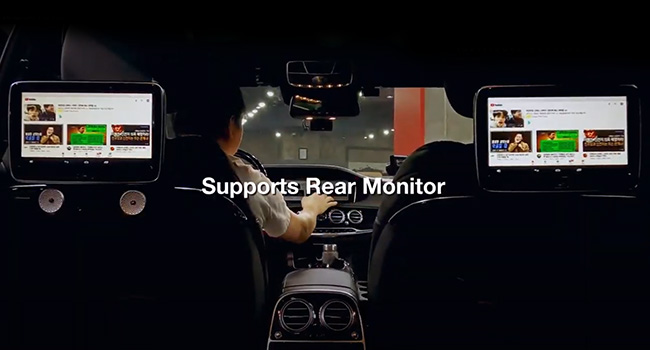 12 Mar

Benz S Maybach, Android settop box interlocked with backrest monitors.
Mercedes-Maybach S-Class The INDIWORK Garage.
————
* Android Settop box with Capacitive Touch screen
Link the Android system with a backrest monitors.
Devices Used :
– M2C-200IW (Android Settop Box)
– IW04-MB14-N (HDMI Video Interface For MB NTG5.0 Comand)
– 12.1-inch Capacitive Touch Panel
The original comand system and the Android system are switched using the original button. In the Android system, all contents is controlled by the touch system.
The basic structure of Maybach is the same as S-CLASS. This model requires that removed the center console to install the interface. also, I disassemble the monitor to attach the capacitive touch panel.
And then, I converted the rear output of the M2C Android to CVBS to work with the original backrest monitors.