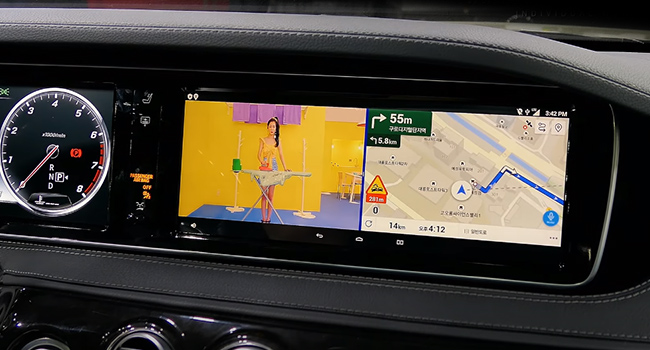 29 Jul

Benz W222 High-Resolution Android, M2C-PLUS

1,440 * 540 High resolution Android M2C-200IW-Plus for W222 2014year ~ 2017year

1. M2C-200IW-Plus
2. BZD-NTG5.0 Digital interface
3. 12.1 Capacitive touch panel​

incredible High resolution with Android

Full digital, full resolution.
The M2C-200IW-PLUS High Resolution Android Solution!

The existing M2C Android box was a method of scaling the resolution of 800*480 to fit the original monitor through the video interface.
However, the M2C-PLUS Box model displays the same 1440*540 resolution as the Mercedes S-CLASS with a high-definition video interface.
The M2C-PLUS and PLUS dedicated high-definition video interface are used together. In addition, Android system is controlled by a 12.1-inch capacitive touch panel.