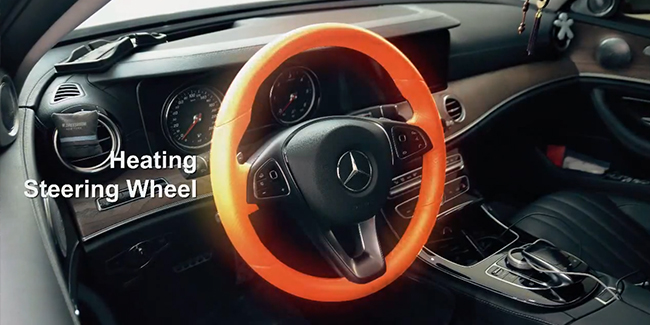 19 Sep

Heating Steering Wheel – heating wire install, controlled by sensor and switch

* Heating Steering Wheel Solution *

For Mercedes Benz W213
Peel off the leather of the original steering wheel and install the heating wire. Since the heating wire is added and slightly bulky, the leather is rebuilt at the factory. it is of the same quality as the original leather.
The heating wire is connected to the modified clock spring and it is controlled by a temperature sensor and a control switch.
Before installing the heating wire, we need to process the leather and modify the clock spring in advance.
The car that installed the heating wire this time is the Mercedes-Benz W213.
In the case of W213 E class, the controller switch is inserted into the original lever to control the temperature with 2 stages.
if you wouldn't like touch to Steering wheel for cold ~
1. Re-create Heating Steering wheel in original Steering wheel
2. Re-create Clock spring , and add to thermo senser and control switch
– temperature control by 2step