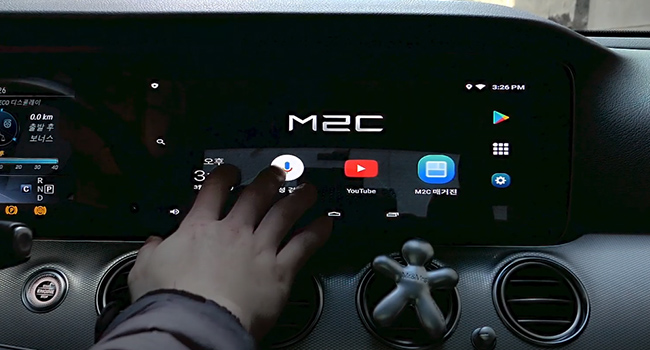 07 Apr

Mercedes W213 E300(NTG5.5), M2C Android box&Capacitive wide touch panel
Mercedes Benz E-class E300 W213 The INDIWORK Garage. ———— * Androiod Tablet PC System with Touch Screen. Devices Used : – M2C-200IW (Universal Android OS Settop Box/OS 7.0 Nougat) – HD-LINK / IW-NTG55-N23 (Video Interface) – W213 Capacitive Full glass touch – Digital cockpit – GPS FAKRA Cable Connection – AUX-USB Cable ————————- M2C-200IW Android system with Capacitive touch panel for Mercedes W213​ – Settop box type DIGITAL ANDROID. (M2C-200IW) – Equipped with Super Quad-core 2GHz – Optimized for HD-LINK interface and fully interoperable. – The M2C-200IW is built-in Android system so users can use the car's genuine monitor like a tablet PC. – User can use the Google Store. – Provide the high quality 4CH digital HDMI output.
A capacitive touch panel of wide digital cockpit is attached. It is made of glass of the same size as the original monitor. The capacitive touch method like a smartphone has good touch sensitivity, and multi-touch function is supported.